I try to refrain from using the phrase "True Indie" but on Giga Herbs "Balloon In Heaven," I'll make an exception. The song is just fun for starters, and the idea of being a "true" anything is a nothing easy to explain, because nothing is as original anymore to be called such a thing. However, I believe that when a group plays with so much anarchy in their voice and overall delivery. Its pretty easy to come to the part where I think they're  a pure sense of the genre, especially the way it was conveyed in the 90s. And of course the imagery and name they use helps with that overall thinking. It Sounds like a bunch of wacky punks getting together in garage somewhere with very little money to burn, so they just rock out in Staten Island or Brooklyn, and play this shit out of their duct taped amps.  Whatever, it's a cool song out of NYC,  you should cop the free download indeed, and just herb out to it or something.
~ Ryan Boos
---
I must admit this track makes me very happy. Its with great pleasure I bring to you Jeffers Win, a 5 person 'freak folk' band trying to make a living in the middle of Manhattan, New York. As I listen to this track "Searching For Susanna" I am over taken by this sense of welcomed melancholy, the haunting melodies that come out of the vocals, the ukuleles, the cello , it all wraps me up in some sort of hindsight. This track makes me feel a lot of things about my college days. Those nights when you're walking home from some party that was over crowded, not very worth it to mingle with everyone. Still you always walk home thinking of that one person you should have spoken to, but you didnt and the night is over. That is what this song brings me, those missed moments.

There is a line in this track, "you can suffer when you're old". This really resonated with me. I think in our youth we spend a lot of time thinking about all the bummers that have come about in our lives. There really isnt a lot of time for that garbage, is there?
Jeffers Win makes you realize a lot of things in one small track, no matter what type of person you are. There is this really beautiful dynamic between the two male & female vocalists, their words sometimes don't match up but you can still some how understand just what they say. The juxtaposition of these mismatched stylings is what brings me so much love with this track.  The collective of musicians have only been together since December, and plan on releasing an EP sometime in May. I am told by the lead vocalist that there will be some psychedelic electronic tracks to go with the freak folk they have featured on their BandCamp  for free!  We've seen so much free music the past couple of days, hooray! I hope you enjoy this band as much as I have. Expect more far out things from Jeffers Win.
xx
Tea Leigh
---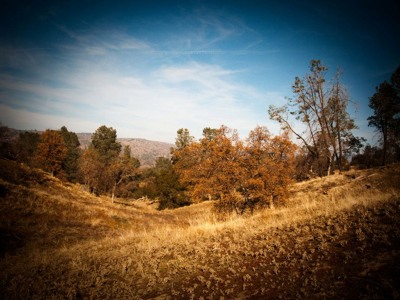 I completely discovered these guys by accident, and what a happy accident this is today! This is a wonderful collaborative project from across the U.S of A (NYC to Wyoming!)  I started with the track "Gramophone" which features Kim O'Connor's mystic and airy vocals, followed by Keaton & Clancy's magic music making skills (Harriman Exit). O'Connor's voice reminds me much of Julie Doiron with that smooth and simple sound, that keeps you interested in every word, one after the other.  I messaged them on the ol' SoundCloud to get some dialogue going and as it turns out I have collaborated with Clancy in the past, you can find that track here.  And here's their story - Clancy got in touch with Kim via SoundCloud, and they started sending files back and forth. She flew ALL THE WAY to Wyoming to record seven tracks in the studio for their new album Mild Oath. In total, four people collaborated on this project, including O'Connor's husband, Keaton & Clancy have yet to meet. The date is not set for the release but Clancy assures me it will be out soon!  This is an album worth getting excited about, every track is a bit different, but still keeps the same colorful undertone. I feel as though I'm floating through some sort of weird southwestern KillBill desert. Head on over to GOSH'S SoundCloud for a little preview of what's to come! They're truly one of a kind.
xx
Tea Leigh
---